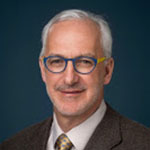 Laurence Klotz, MD, FRCSC
Sunnybrook Health Sciences Centre
Toronto, Ontario, Canada
Laurence Klotz, MD, is the former Chief of Urology at Sunnybrook Health Sciences Centre and former President of the Urological Research Society and the Canadian Urological Association. He currently serves as Professor of Surgery at the University of Toronto and holds the Sunnybrook Chair of Prostate Cancer Research.. Dr. Klotz was the Founding Editor-in-Chief of both the Canadian Journal of Urology and the Canadian Urology Association Journal, and is now Editor Emeritus of the CUAJ. He is the Founder and Chairman of the Canadian Urology Research Consortium (CURC), and is also the Chair of the Global GU Oncology Group. Dr. Klotz obtained his medical degree from the University of Toronto and completed his residency at the University of Toronto Gallie Program in Surgery. He was a fellow at Memorial Sloan Kettering Cancer Center in New York in uro-oncology. Dr. Klotz is a widely published uro-oncologist with over 350 publications and several books. His main research interest has been prostate cancer. He has served on the boards of many medical/scientific organizations and journals, including the SUO, Prostate Cancer Canada, the journals Prostate Cancer and Prostatic Diseases, Brazilian Journal of Urology, Italian Journal of Urology, and World Journal of Urology. Dr. Klotz was awarded the Queen's Jubilee Medal for meritorious public service in 2012, and the University of Toronto Department of Surgery Lister Prize and the Society of Urologic Oncology Medal in 2013. He received the Harold Warwick Award from the Canadian Cancer Society for 'outstanding contributions to cancer control' in 2014. He received the Order of Canada in 2015, and the Richard Williams Award from the AUA in 2016. He received the Dean's Lifetime Achievement Award from the University of Toronto in 2017.
Articles by Laurence Klotz, MD, FRCSC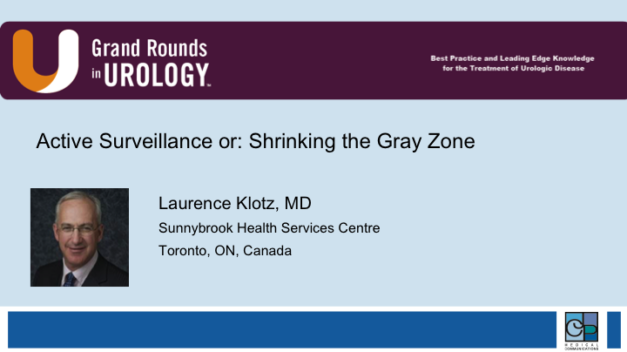 Laurence Klotz, MD presented "Active Surveillance or: Shrinking the Gray Zone" at the 6th...
Read More
Dr. Laurence Klotz spoke at the 25th International Prostate Cancer Update on Thursday, January 22,...
Read More