UroLift can be a good option for patients who are frustrated with urinary symptoms they experience with BPH, but what happens when a patient with UroLift is suspected to have prostate cancer? In the case of UroLift, the patient receives permanent implants. Can men with UroLift be tested for prostate cancer with the same techniques as men who have not had the procedure?
E. David Crawford, MD asked expert Steven N. Gange, MD, FACS more about UroLift's impact on patients.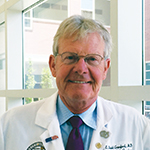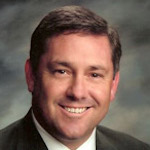 Steven N. Gange, MD, FACS
Question by E. David Crawford, MD:
UroLift is a system used to treat benign prostatic hyperplasia (BPH) that offers an alternative to invasive surgery or drug treatments. I recently saw a patient who had a rising PSA and prior negative biopsy before his UroLift. I am considering a mpMRI and am wondering what effect the procedure might have on performance and interpretation of the MRI?
Answer by Steven N. Gange, MD, FACS:
Yes, he can have the MRI, 3TMRI has no impact on the implants.
Question by E. David Crawford, MD:
Ok, now that I know you can have the MRI, are the implants close enough to the prostate to disrupt the MRI image?
Answer by Steven N. Gange, MD, FACS:
The nitinol capsular tabs of UroLift are not perceived by MRI. However, the stainless urethral end pieces are and create a small "lucent halo" in the immediate vicinity. Fortunately, this does not cause scatter or shadowing in the MRI. So, because peri-urethral prostate cancer isn't at all common, the artifact is pretty meaningless.
There is also unpublished work from Stanford where the MRI "spin" is adjusted in a manner that the halo disappears.