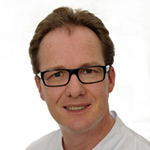 Martin Spahn, MD
Department of Urology Inselspital Bern, University Hospital
Bern, Switzerland
Dr. Martin Spahn is currently Senior Consultant at the Department of Urology at the Inselspital Bern, University Hospital, Bern, Switzerland. His professional career started in Germany where he was born: he graduated in Medicine in 1993 and specialized in Urology and Surgical Urology in 2001 at the University of Mannheim. In 2007 he was appointed Adjunct Clinical Head at the Department of Urology of the Community Hospital Karslruhe, Germany and from 6/2007 on at the Department of Urology and Pediatric Urology at the University Hospital in Würzburg, Germany where he worked until 2012 before moving to the Inselspital Bern. Dr. Spahn is member of several scientific societies, including AUA, EAU. He serves as member of the Steering Committee of the Genito-Urinary Group of the EORTC since 2013. He is PI (Principal Investigator) of a large translational Research project (SPECTApros), an EORTC Reseach platform. Dr. Spahn has published over 70 papers in peer-reviewed journals. Dr. Spahn is reviewer for several journals including European Urology, British Medical Journal, Journal of Urology and serves as a grant reviewer for several scientific organisations in europe including Cancer Research UK, German Cancer League and Swiss National Fund. He received several awards for his translational resarch in high risk Prostate Cancer including the Prostate Cancer Research Award of the EAU in 2015 and the Urological Oncology Award of the EAU in 2011.
Articles by Martin Spahn, MD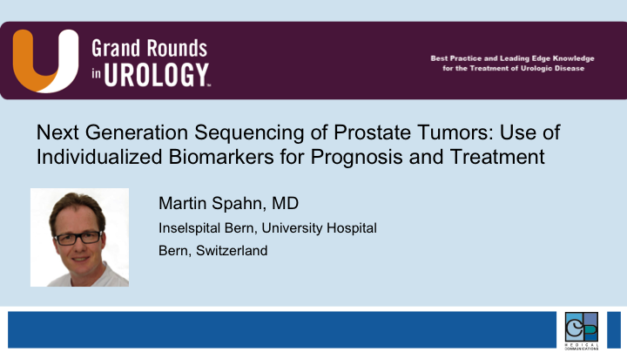 Dr. Martin Spahn presented  "Next Generation Sequencing of Prostate Tumors: Use of Individualized...
Read More