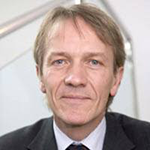 Noel Clarke, MBBS, FRCS, ChM
Salford Royal Hospital & The Christie
Manchester, UK
Noel Clarke has been a consultant urologist at Salford Royal Hospital and The Christie, Manchester, since 1993, and was made Honorary Professor of Urologic Oncology by Manchester University in 1997. His specialist expertise is in prostate, bladder, renal, and testis cancer, and in complex pelvic and retroperitoneal malignancy. Professor Clarke is a former Director of Urology at both Salford and The Christie, and the former Chair of the Manchester and Cheshire Clinical Study Group (CSG) and the National Cancer Research Institute Prostate CSG. He is currently Director of Manchester University's Genitourinary Cancer Research Group, a member of the Department of Health and National Cancer Research Network Prostate Cancer Advisory Boards, Chair of the European Organisation for Research and Treatment of Cancer Prostate Disease Group, and author of over 150 publications, including eight book chapters on urological cancer. Professor Clarke has planned and managed multiple trials in the UK and Europe and has given various national and international guest lectures on urologic cancer.
Articles by Noel Clarke, MBBS, FRCS, ChM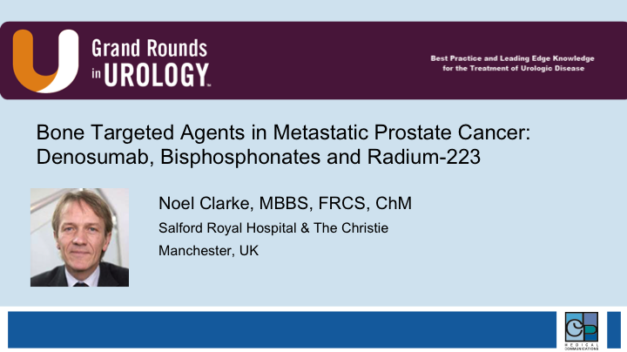 Dr. Noel W. Clarke presented  "Bone Targeted Agents in Metastatic Prostate Cancer: Denosumab,...
Read More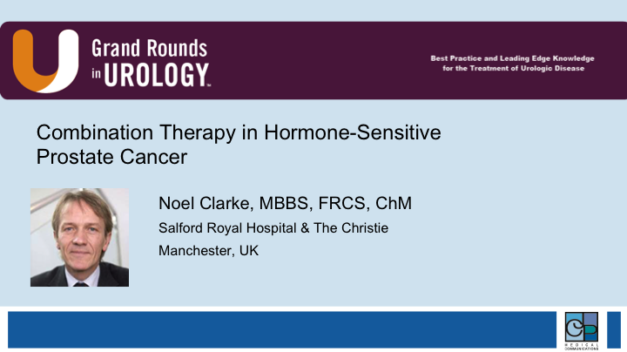 Dr. Noel W. Clarke presented  "Combination Therapy in Hormone-Sensitive Prostate Cancer" at the...
Read More