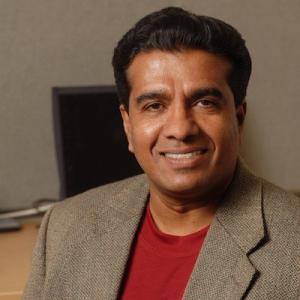 Priya N. Werahera, PhD
University of Colorado, Denver
Aurora, Colorado
Priya N. Werahera, PhD is Associate Professor in the Departments of Pathology and Bioengineering, University of Colorado Anschutz Medical Campus, Colorado, USA. He received BSc from the University of Moratuwa, Sri Lanka, in 1982, MS from the Oregon State University, in 1986, and PhD in Electrical and Computer Engineering from Colorado State University, in 1994. He has been working in the area of Early Detection and Therapy of Prostate Cancer for the past 20 years. His research work includes development and analyses of prostate biopsy protocols, development of nanoparticles for cancer imaging and therapy, and optical spectroscopic applications for cancer diagnosis. He is the recipient of a U.S. patent for an optical biopsy needle that can classify benign versus malignant prostatic tissue utilizing optical spectroscopic techniques. He is developing prostate cancer-specific aptamers as targeting ligands to be used with hybrid gadolinium nanoparticles for targeted multimodal imaging and therapy of prostate cancer. He is the cofounder of startup companies Precision Biopsy, LLC, and TheragNos LLC, Colorado, USA. Dr. Werahera has 30+ peer reviewed journal and conference publications. He is a Member of the University of Colorado Cancer Center and a Senior Member of Institute of Electrical and Electronic Engineers (IEEE).
Articles by Priya N. Werahera, PhD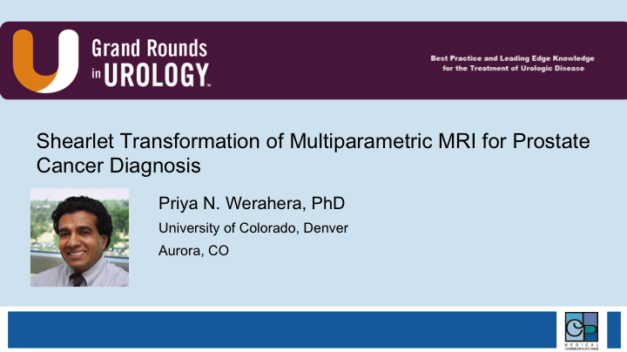 Dr. Priya N. Werahera spoke at the 25th International Prostate Cancer Update on Thursday, January...
Read More

Dr. Priya N. Werahera spoke at the 24th International Prostate Cancer Update on Friday, February...
Read More