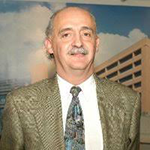 Arturo Mendoza-Valdes, MD
Hospital Medica Sur
México City, México
Arturo Mendoza-Valdés, MD, attended medical school at the National Autonomous University of Mexico (UNAM) in Mexico City. He completed a residency in Urology at the Instituto Nacional de Nutrición "Salvador Zubirán" (INNSZ), also in Mexico City. Dr. Mendoza-Valdés has served as a staff member (1987-2000) and Chief of the Urology Department (1988-1996) at the National Cancer Institute of Mexico. He is currently a Professor in the Urology Residency Program at INNSZ. Dr. Mendoza-Valdés is also a former President of the Mexican Urological Association, as well as a former President of the SCS-AUA. In 1998, he and other Mexican urologists founded the Mexican Urologic Oncology Association, and he serves as its President and Scientific Committee Chairman to this day. Dr. Mendoza-Valdés has organized 24 International Symposiums of Urologic Oncology in Mexico. He was a member of the scientific committee of the SIU from 1999 to 2013. He is a co-founder of the WUOF (World Urologic Oncology Federation) and has been a member of its steering committee since 2004. He has been a member of the Clinical Practice Guidelines of the AUA (2010-2013), and a member of the Urologic Diagnostic and Therapeutic Imaging Committee (2010 to 2016). Dr. Mendoza-Valdés has been a member of the SUO (Society of Urologic Oncology) since 2013. In 2012 he became Honorary Member of the EAU. He has participated in 3 ICUD panels on prostate cancer and one in penis cancer. He is a member of the editorial board of the CJU. Dr. Mendoza-Valdés has served as faculty at IPCU many times.
Articles by Arturo Mendoza-Valdes, MD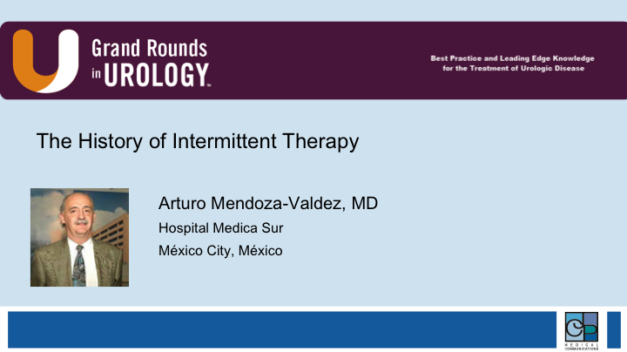 Dr. Arturo Mendoza-Valdes spoke at the 25th International Prostate Cancer Update on Friday,...
Read More