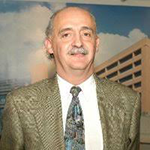 Arturo Mendoza-Valdes, MD
Hospital Medica Sur
México City, México
Dr. Arturo Mendoza-Valdés, born in Mexico City, Mexico in February 1953, went to Medical school at the National Autonomous University of Mexico (UNAM) in Mexico City, Mexico. He became urologist after an 8 year program that included internal medicine, general surgery and urology at the Instituto Nacional de Ciencias Médicas y Nutrición "Salvador Zubirán" in 1987. Then he became staff member at the National Cancer Institute of Mexico from 1987 to 2000, where he was chief of the Urology Department from 1989 to 1996. From 1996 to 2011 he was coordinator of Urology at Hospital Medica Sur, a private hospital where research and teaching are priorities, and where he participates in several international clinical research protocols regarding prostate cancer and other areas of urology. Since 1987 to date he has been professor in the urology residency program where he became urologist (INNSZ) currently chaired by Dr. Guillermo Feria. Dr. Mendoza-Valdés served as secretary twice (1991-1992, 1993-1994) in the Mexican Urological Association, as President elect in 1997 and finally as President 1997-1998. In 1998 he founded together with other Mexican Urologists the Mexican Urologic Oncology Association which holds an Annual meeting in Acapulco with the participation of many of the Faculty members of the IPCU. He was member of the scientific committee of the Societé International D'Urologie from 2001 to 2013. He has also been faculty member in many of the International Prostate Cancer Update meetings. He was President-elect for the SCS of the AUA 2003-2004 and President 2004-2005. He was member of the AUA Guidelines committee 2011-2013, has been member of the Editorial Committee of the Canadian Journal of Urology for the last 4 years. He is has been member of the steering committee of the WUOF (World Urologic Oncology Federation) since its foundation by Dr. Laurence Klotz in 2004. He became honorary member of the EAU in February 2012. He ran 9 marathons, one of them in Boston thanks to E. David Crawford, and loves skiing.
Articles by Arturo Mendoza-Valdes, MD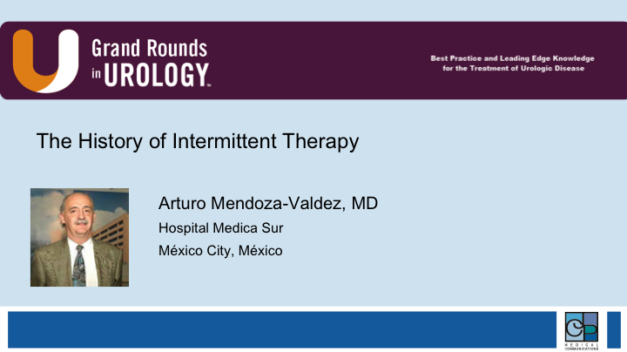 Dr. Arturo Mendoza-Valdes spoke at the 25th International Prostate Cancer Update on Friday,...
Read More