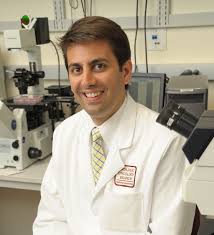 Ardeshir R. Rastinehad, DO
Icahn School of Medicine at Mount Sinai
New York, NY
Ardisher R. Rastinehad, DO, joined the Mount Sinai faculty from the National Cancer Institute as an Interventional Urologic Oncologist specializing in the surgical management of prostate, bladder, kidney, adrenal, and testis cancer. He has a faculty appointment in the Department of Radiology and Urology. He has expertise in a wide array of interventional radiological and surgical techniques including image guided procedures and laparoscopic and robotic surgery. Dr. Rastinehad completed his fellowship training at the National Cancer Institute, National Institutes of Health under the mentorship of Drs. Peter A. Pinto and Bradford J. Wood, pioneers in the research and development of new minimally invasive diagnostic and therapeutic interventions for the treatment of prostate cancer. While at the NCI, Dr. Rastinehad conducted pre-clinical and clinical research and development of novel drug and device combination therapies, heat deployed nanoparticle vectors, GPS-smart medical devices, image fusion navigation, minimally-invasive & image-guided tumor ablations, and high intensity focused ultrasound for "drug dose painting". Dr. Rastinehad has also authored and implemented clinical trials of new techniques in the diagnosis and treatment of localized prostate cancer. Most recently, he is developing an exciting new clinical trial using MRI/Ultrasound fusion technology to improve prostate biopsy techniques. We will no longer perform random biopsies of the prostate. Using information from the MRI of the prostate, we can now target specific areas to better diagnose and quantify one's prostate cancer. This is the first trial of this technology in the United States outside the National Institutes of Health. Dr. Rastinehad's research has been published in leading national and international medical journals including The Journal of Urology, Journal of Radiology, Urology, and The British Journal of Urology. He has also authored several book chapters. He has also been a leader in his field of Uroradiology and has been invited to speak at the American Urologic Association's national meeting. Dr. Rastinehad has also participated as faculty at AUA courses including on topics including oncology and endourology. Dr. Rastinehad earned his medical degree at the New York College of Osteopathic Medicine. While there he was awarded a full scholarship to teach anatomy. He finished his residency at the Smith Institute for Urology of the North Shore LIJ Health System under Dr. Louis R. Kavoussi, as well as an accelerated fellowship in Interventional Radiology under the instruction of Drs. David N. Siegel and Igor Lobko.
Articles by Ardeshir R. Rastinehad, DO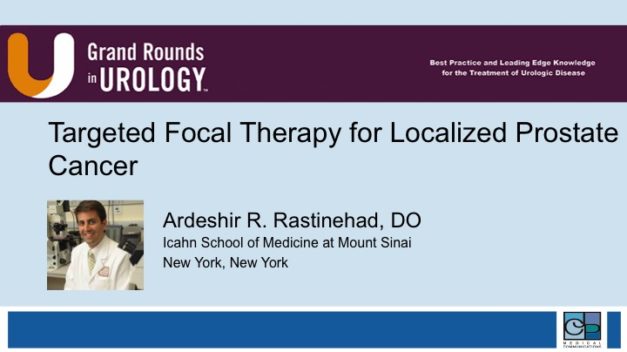 Dr. Ardeshir R. Rastinehad presented "Targeted Focal Therapy for Localized Prostate...
Read More

Dr. Ardeshir R. Rastinehad presented "Targeted Prostate Biopsy Is the Future" at the...
Read More