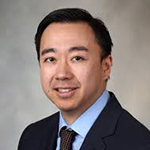 Thai H. Ho, MD, PhD
Mayo Clinic
Phoenix, AZ
Dr. Ho is an assistant professor and academic medical oncologist specializing in genitourinary cancers at the Mayo Clinic. Dr. Ho graduated from the Baylor College of Medicine with his PhD in 2005 and with his MD in 2006 and has been in practice for 8 years. He is a member of the Center for Individualized Medicine Genomic Tumor Board as well as the Mayo Clinic Center for Individualized Medicine Epigenomics Group. On the Genomic Tumor Board, Dr. Ho interprets the results of tumor sequencing and is responsible for recommending individualized therapies. In the Epigenomics Group, Dr. Ho's research involves the analysis of genome-wide chromatin modification maps of genotyped tumor tissue. Dr. Ho is also a co-investigator on the Mayo Clinic Genitourinary Biobank where he participates in biospecimen submission for The Cancer Genome Atlas Project (TCGA), specifically in papillary kidney, bladder and prostate cancer. Dr. Ho is additionally involved in the papillary renal cell carcinoma working group. In terms of patient advocacy groups, he is involved in the von-Hippel Lindau Alliance and the Kidney Cancer Association. In future research ventures, Dr. Ho hopes to identify epigenetic phenotypes based on chromatin-modifying enzyme mutations in kidney cancer that can translate to other malignancies with similar mutations.
Articles by Thai H. Ho, MD, PhD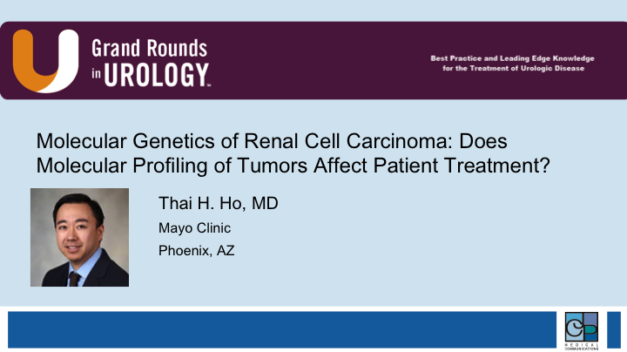 Dr. Thai H. Ho spoke at the 23rd annual Perspectives in Urology Point • Counterpoint meeting on...
Read More