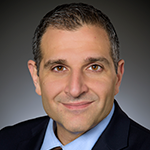 Ashley E. Ross, MD, PhD
Texas Center For Proton Therapy
Irving, TX
Ashley Ross, MD, PhD, is an urologist with clinical and research interests in prostate cancer. He was formerly an associate professor of Urology and Oncology at the Johns Hopkins School of Medicine where he led the Brady Urological Prostate Cancer Program and co-directed the Sidney Kimmel Cancer Center's multi-disciplinary prostate cancer clinic. Dr. Ross has been particularly interested in evaluating novel diagnostics and therapeutics and has led trials testing biomarkers for prostate cancer diagnosis, novel imaging modalities for staging, genomic markers to assess risk, as well as therapeutic trials for high risk disease and low volume metastatic disease. Dr. Ross is an associate editor of Prostate Cancer and Prostatic Diseases and of the Genomics Section of Urology, and serves as the Chief Medical Advisor to GenomeDX Biosciences. He has been recognized with numerous awards and honors, including the Johns Hopkins Clinical Scientist Award, Department of Defense Prostate Cancer PTRA Award, Patrick C. Walsh Prostate Cancer Research Award and a Prostate Cancer Foundation Young Investigator Award. Dr. Ross has recently relocated to Texas where he will be joining the faculty at UT Southwestern.
Articles by Ashley E. Ross, MD, PhD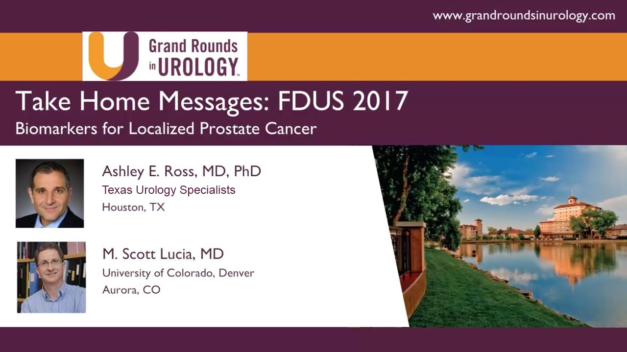 Ashley E. Ross, MD, PhD, Texas Urology Specialists, Dallas, Texas, and M. Scott Lucia, University...
Read More