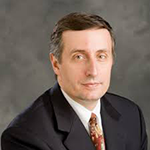 Mark A. Moyad, MD, MPH
University of Michigan Health System
Ann Arbor, MI
Mark A. Moyad, MD, MPH, occupies an endowed position created and funded entirely by the patients he has helped over the past 15 years. He is the Jenkins/Pokempner Director of Preventive & Complementary Medicine at the University of Michigan Medical Center (Department of Urology) and is also the consulting Director of Medical Education & Research for the Eisenhower Wellness Institute, a part of the Eisenhower Medical Center in Rancho Mirage, CA. Dr. Moyad received his Masters in Public Health (M.P.H.) degree from the University of South Florida (Tampa, Florida) with a focus on epidemiology & dietary supplements, and he received his medical education and degree from the Wayne State University School of Medicine (Detroit, MI). He is the primary author of over 130 published medical journal articles, co-author or author of nine books, and the former editor-in-chief of the medical journal "Seminars in Preventive & Alternative Medicine." Dr. Moyad was the former course director or co-director for the annual AUA, ASCO and SUNA class on Preventive and Alternative Medicine. He has also maintained a consulting practice in Complementary and Alternative Medicine for the last 15 years, and he has lectured on breast, prostate and a variety of other cancers in addition to cardiovascular disease and general health promotion internationally in almost every country and in all 50 states and at every single major academic institution. Dr. Moyad has and continues to consult for most major magazines and television shows devoted to health in the U.S. He created the Promoting Wellness campaign, which involves teaching materials that focus on lifestyle changes and objective dietary supplement advice, which is now utilized by clinicians and patients from Australia to Europe to South Africa. His current research involves lifestyle changes to reduce cancer treatment side effects, advocacy, and cancer vaccine testing. Dr. Moyad is one of the creators and now the co-chair of the EAP (Early Access Program) committee, whose primary purpose is to negotiate and facilitate the delivery of ground breaking successful phase 3 medications to individuals with the most advanced forms of cancer while these medicines are in the 6-12 month window waiting for FDA approval. He also loves water sports, movies, sushi and his family, but of course not in that specific order.
Articles by Mark A. Moyad, MD, MPH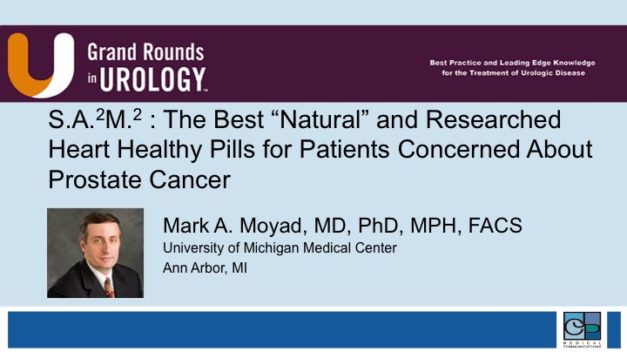 Dr. Mark A. Moyad presented "S.A.2M.2: The Best 'Natural' and Heart Healthy...
Read More

Dr. Moyad presented at the 26th International Prostate Cancer Update on Friday, January 22, 2016...
Read More