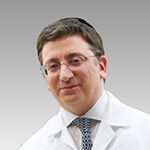 Michael Zelefsky, MD
Memorial Sloan Kettering Cancer Center
New York, NY
Michael J. Zelefsky is a board-certified radiation oncologist and co-leader of Memorial Sloan Kettering's Genitourinary Disease Management Team, a multidisciplinary group of physicians who work together to treat patients with urologic malignancies. As a recognized expert in the field of radiation therapy, he is Chief of Memorial Sloan Kettering's Brachytherapy Service. The prostate brachytherapy program at Memorial Sloan Kettering, which Dr. Zelefsky helped develop and enhance since joining the staff in 1990, is known for its depth of experience and cutting-edge approach in treating men with prostate cancer. For patients with advanced or aggressive prostate cancer, he has significant expertise using high-dose-rate brachytherapy and temporary brachytherapy, in which patients receive several high-dose treatments either as a boost or as the sole treatment. Dr. Zelefsky also has experience using brachytherapy in patients whose tumor has recurred after external-beam radiation therapy or seed implant, as well as expertise using image-guided stereotactic radiosurgery for areas of metastases (spread) such as bone or lymph nodes. In addition, Dr. Zelefsky was instrumental in pioneering the use of IMRT (intensity-modulated radiation therapy, which is computer-guided delivery of high doses of radiation directly to the tumor) and IGRT (image-guided radiotherapy, radiation beams targeted precisely to the tumor) for treating men with prostate cancer. He is Editor-in-Chief of Brachytherapy, a medical journal that addresses all aspects of this sub-specialty, and Chairman of the National Patterns of Care Study for Genitourinary Cancers. He is also a past president of the American Brachytherapy Society. For his work in this field, Dr. Zelefsky has been honored to receive several awards including the Boyer Award for Excellence in Clinical research, the Outstanding Teaching Award in the Department of Radiation Oncology at Memorial Sloan Kettering, the 2009 Henschke Medal (the highest award of the American Brachytherapy Society for achievements in Brachytherapy), and the 2009 Emanuel Van Descheuren Award for Excellence in Translational Research.
Articles by Michael Zelefsky, MD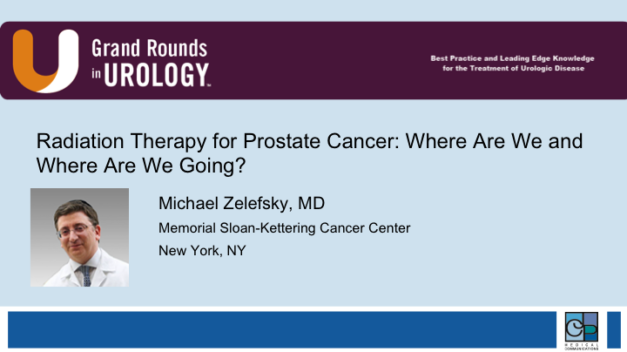 Dr. Michael J. Zelefsky spoke at the 25th International Prostate Cancer Update on Thursday,...
Read More