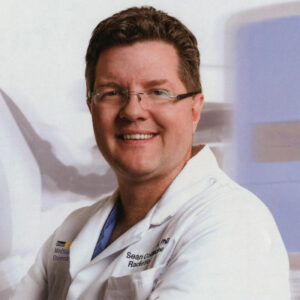 Sean P. Collins MD, PhD
Georgetown University Hospital
Washington, DC
Sean P. Collins, MD, PhD, is a clinical associate professor at Georgetown University Hospital in Washington, DC. He joined his twin brother Brian on the faculty of the cancer center in July of 2006 as an attending physician in radiation oncology. Dr. Collins graduated from the Medical Scientist Training Program (MSTP) at the University of Michigan in 2001. Professor Collins completed both an internship in surgery and a residency in radiation oncology at Georgetown University Hospital. His area of expertise is prostate cancer, for which he treats patients using the CyberKnife®, a technology that allows for more accurate targeting of radiation therapy. Dr. Collins is a physician-scientist, and his work focuses on developing prostate cancer treatment protocols using stereotactic body radiation therapy (SBRT) to minimize the toxicity of radiation dose escalation. To date, he has treated over 2000 prostate cancer patients with SBRT and has presented his work at major meetings and published multiple papers on his experience in peer reviewed journals.
Disclosures:
Clinical Consultant: Accuray
Talks by Sean P. Collins MD, PhD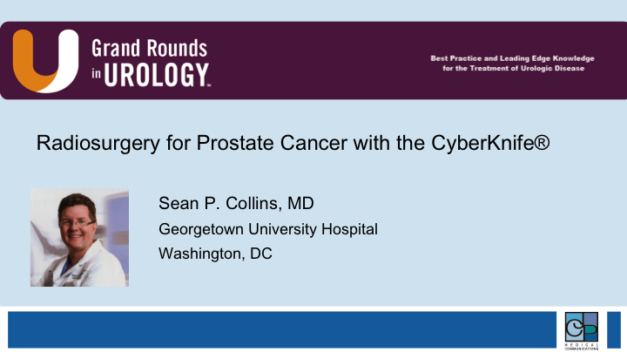 Dr. Sean P. Collins spoke at the 24th International Prostate Cancer Update on Friday, February 21,...
Read More