E. David Crawford, MD, and Stephen J. Freedland, MD, presented "ESMO Updates – EMBARK Study & PSMAfore Trial" for the Grand Rounds in Urology audience in November 2023.
How to cite: Crawford, E. David. MD, and Freedland, Stephen J., MD. "ESMO Updates – EMBARK Study & PSMAfore Trial." November 2023. Accessed Dec 2023. https://grandroundsinurology.com/esmo-updates-embark-study-psmafore-trial/
ESMO Updates – EMBARK Study & PSMAfore Trial
Editor-in-Chief of Grand Rounds in Urology, E. David Crawford, MD, and Stephen J. Freedland, MD, discuss highlights on prostate cancer research from the recent European Society for Medical Oncology (ESMO) meeting in Madrid, Spain. At that meeting, Dr. Freedland presented on the EMBARK trial, a Phase 3, randomized study of enzalutamide or placebo-plus-leuprolide acetate and enzalutamide monotherapy in high-risk, biochemically recurrent prostate cancer. With regard to how these treatments affect quality of life, he explains there is no evidence of a difference in quality of life among them and the major takeaway is that patients do not have to sacrifice quality of life to get cancer benefits.
Dr. Freedland then addresses the PSMAfore clinical trial of patients who had failed when treated with a non-hormonal agent, had a positive prostate-specific membrane antigen (PSMA) scan, and were eligible for PSMA lutetium therapy (Pluvicto). The patients were randomized for Pluvicto or other androgen receptor (AR)-targeted agents. The primary outcome was radiographic progression-free survival. 
Dr. Freedland characterizes the study as very positive and clinically relevant with over a 57 percent delay in progression. He explains that afterward, 84 percent of patients who were receiving the other AR-targeted agents ended up crossing over to receive the Pluvicto. Dr. Freedland points out that overall survival between the trial arms showed no difference and asserts that between these results and those shown during the VISION trial, establishing Pluvicto as a tool practitioners should be using for these eligible patients. 
Drs. Crawford and Freedland conclude that these are compelling research developments, and Dr. Freedland asserts that these were among the biggest take-home messages from the ESMO meeting.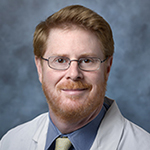 Stephen J. Freedland, MD
Cedars-Sinai Medical Center
Los Angeles, California