Alan W. Shindel, MD, MAS, presented "Shockwave Therapy for ED: Miracle or Hype?" during the Jackson Hole Seminars on January 30, 2019 in Jackson Hole, Wyoming.
How to cite: Shindel, Alan W. "Shockwave Therapy for ED: Miracle or Hype?" January 30, 2019. Accessed [date today]. https://grandroundsinurology.com/shockwave-therapy-for-ed-miracle-or-hype
Shockwave Therapy for ED: Miracle or Hype? – Summary
Alan W. Shindel, MD, MAS, reviews the basic scientific concepts behind low intensity shock wave therapy and the rationale for its use in the management of erectile dysfunction (ED). He discusses existing data from both animal and human models supporting this treatment, as well as the knowledge gaps that must be addressed before adopting it into clinical practice.
Abstract:
Physicians use extracorporeal shockwave therapy (ESWT), which involves the passage of acoustic energy waves through tissues, as a treatment for several different conditions, including kidney stones, tendonitis, and heart disease. Cardiologists developed an interest in ESWT because of it potential role in angiogenesis. This, in turn, has increased interest in ESWT's potential as a treatment for ED. The first contemporary report of the use of low intensity shockwave therapy (Li-ESWT) for the management of ED, published in 2010, suggested a clinically significant benefit to Li-ESWT, but further research was necessary to reach firm conclusions.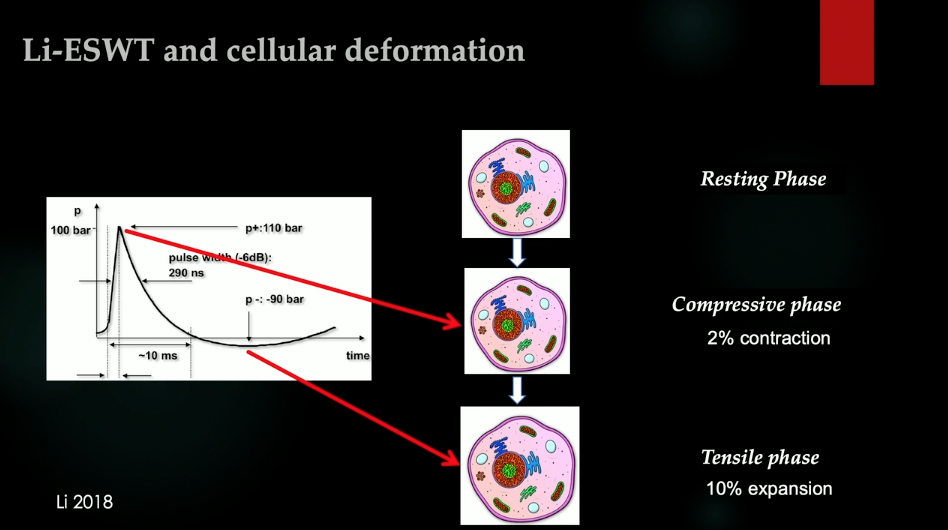 Li-ESWT is characterized by fast pressure rise (<10 ns), high peak pressure (100 mPa), short lifecycle (10 ms), and high stress at tissue interfaces. Applying energy and microdamage in this manner creates a cellular contraction, followed by an expansive tensile phase.
The purported mechanisms of Li-ESWT in ED treatment include vasodilation, nitric oxide synthase production, anti-inflammatory effects, angiogenesis, recruitment/activation of progenitor cells, nerve regeneration, and tissue remodeling.
A meta-analysis of existing human data demonstrated a significant improvement in International Index of Erectile Function – Erectile Function (IIEF-EF) scores in patients as a result of Li-ESWT. Further supporting this modality's utility in ED, an animal model showed that Li-ESWT improves the intracavernosal pressure/mean arterial pressure ratio in penile tissue from rats.   
Outstanding issues for this therapy include determining the optimal energy flux density, as well as amount and interval of shocks. More research is also needed to determine who Li-ESWT might help the most. For instance, Li-ESWT's role in Wallerian degeneration may make it a particularly useful treatment for men requiring penile rehabilitation after radical pelvic surgery. Overall, Li-ESWT has significant potential as a treatment for ED, but more in-depth research is needed.        
About the Ralph E. Hopkins Urology Seminar 
The Ralph E. Hopkins Urology Seminar, or Jackson Hole Seminars (JHS), is a multi-day conference that focuses on patient safety and cutting-edge updates in the assessment, diagnosis, and treatment of urologic conditions. The topics discussed include urologic cancers, stone disease, urologic reconstruction, female urology, infertility, emerging surgical techniques, and general urology. In addition to didactic expert lectures, this conference features unique interactive critique panel. Dr. Shindel presented this lecture during the 39th Annual JHS. Please visit this page in order to register for future JHS meetings.