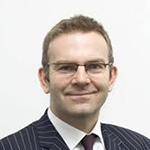 Mark Emberton, MD, FRCS
University College London
London, United Kingdom
Mark Emberton, MD, FRCS, is Professor of Interventional Oncology at the University College London. He is an Honorary Consultant Urologist at University College Hospitals NHS Foundation Trust and Founding Pioneer of The Charity Prostate Cancer UK. He was appointed Dean of UCL Faculty of Medical Sciences in 2015. Professor Emberton's clinical research is aimed at improving the diagnostic and risk stratification tools and treatment strategies for prostate cancer (PCa). He specializes in the implementation of new imaging techniques, nanotechnologies, bio-engineering materials and non-invasive treatment approaches, such as high intensity focused ultrasound and photo-dynamic therapy. His research has been published in over 300 peer-reviewed scientific papers in journals including BMJ, Lancet Oncology and European Urology. He has also contributed to the development of guidelines for the management of PCa and lower urinary tract symptoms, published by the International Society of Geriatric Oncology and the European Association of Urology. Professor Emberton is also involved in teaching within UCL and the London and South East Urological Training scheme. In addition to being a member of various urological and medical organisations (American Association of GenitoUrinary Surgeons, British Association of Urological Surgeons, European Association of Urology). He is a founding partner of London Urology Associates.
Articles by Mark Emberton, MD, FRCS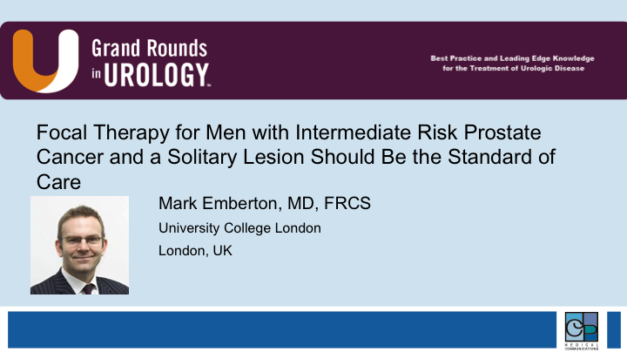 Dr. Mark Emberton presented "Focal Therapy for Men with Intermediate Risk Prostate Cancer and a...
Read More

Dr. Mark Emberton spoke at the 25th International Prostate Cancer Update on Thursday, January 22,...
Read More